New to StudioPlus?
Running a successful photography studio requires more than just a talent for photography. Find out how StudioPlus' software solutions can help you build a successful photography business. Schedule a 1-on-1 demo with one of our Product Specialists to learn more!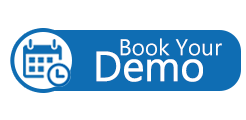 Existing StudioPlus User?
We've made some exciting changes you'll want to know about! In addition to changing our product
names, we've retooled and realigned them to make them even easier and more effective. Find out more
about the changes we've made and get information on all the training, support, and downloads you need
to maximize your product investment.
+ Learn more
Did you become a photographer because you wanted to spend all your time embroiled
in the business of running a studio? Or because you wanted to spend your time taking
great photos?
At StudioPlus, we know that you're pursuing a career in photography because you love taking pictures. That's why we've developed software solutions that make running your studio a snap. From managing all aspects of your day-to-day business to providing easy and highly effective e-commerce solutions, our products help you take care of business so you can spend more time doing what you love.