Related Links
+ MyStratus Overview
+ InSpired Videos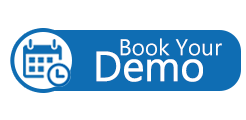 Testimonials
"One of the main advantages to having IBY host our online galleries is the automation. We don't have to manually send out galleries any longer!"
Kim Espinosa
Keane Studios
San Diego, CA
InSpiredByYou.com
If you're not fully functional online, you are missing out on an incredibly efficient sales channel. InSpiredByYou.com helps you increase sales by providing your clients with a quick and easy way to order prints and products online 24/7.
With InSpiredByYou, you're always open for business! Your clients can e-sign their wedding or event contract, view and share their images, place online orders, choose their yearbook pose, all at a time and place that is convenient for them. The optional social networking integration gives your studio valuable (and free!) online marketing to countless family and friends, each of whom can place their own online orders.
InSpiredByYou gives you total control of how you sell online and how you fulfill your orders. When paired with myStratus, you have a best-of-both-worlds situation – powerful studio management tools that are seamlessly integrated with your online presence.

*Online Template Builder is ready!
View A Sample Gallery
Use the following email and password to view a sample gallery:
Email: ibydemo
Password: ibydemo

InSpired Features
Online Account Features
» Seamlessly integrates with myStratus.
» Your logo brands the site.
» High-quality website interface.
» iPad® and other tablet compatible.
» Clients can e-sign wedding/event contracts.
» Easily download orders into myStratus.
» No manual entry of orders or payments.
» Share images for public or private events.
» Secure and encrypted data.
» Unlimited bandwidth.
» Free tech support.

Ordering Features
» Advanced shopping cart features.
» Multiple price list options.
» Multiple payment options.
» Create multi-pose packages.
» Automatic "Add-On Pose Fees."
» Quantity-based discounting options.
» Upload pre-paid orders for online image selection.
» Sales tax options for in-state and out-of-state.
» Optional shipping and handling fees.
» Display client order history.
» International currency and tax support.

Image Viewing Features
» Single client login for all their sessions.
» Watermarked images.
» Enhanced image security.
» View images as black & white or sepia.
» Image magnifier to zoom in.
» Slideshows.
» Side-by-side image comparison.
» Clients can quickly sort images with "My Favorites."
» Customizable image groups.
» Yearbook pose selection.
» Social networking integration.
» Guest accounts.

Payment Processing Features
» Real-time card processing where payments are deposited into your account within 48 hours.
Or
» Orders are downloaded into myStratus and authorized the same as in-studio transactions.
InSpired Pricing
InSpiredByYou requires the use of a compatible edition of myStratus.
myStratus

Standard or Professional

Monthly fee


No monthly fee!

Service fee on online orders


5%**


All InSpired plans include:

»

No setup fee!

»

Automatic software upgrades

»

50 GB online Stratus Drive storage

»

Phone, email, and chat support

»

Unlimited number of client galleries
** Additional fees may apply for credit card processing and image hosting.
Do you have additional questions? Call our sales department at 888.862.4868.