Related Links
+ StudioPlus Product Overview
+ Spectra Feature Comparison
+ Spectra Video Tours
+ Spectra Pricing
+ Buy Now
+ Contact Sales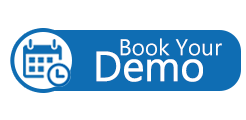 Testimonials
"StudioPlus has proven to be a solid studio program which allows us to present, choose and order, invoice and track our orders from beginning to end. Our employees have found it to be an easy-to-learn and easy-to-use system."
Larry Peters
Peters Photography
London, OH
What is StudioPlus Spectra?
Formerly known as StudioPlus, we renamed our amazing all-in-one software system "Spectra" because it covers the spectrum of tools a professional photographer needs to build a successful business.
Developed in conjunction with photographers, the Spectra Series uniquely addresses the business of running a professional photography studio – from scheduling, marketing, order tracking, invoicing, and maintaining your client database, to image capture, sales presentations, composite templates, output, and archiving.
Which Spectra product is right for you?
Whether you own a small portrait studio or a large corporate franchise, there is a version of Spectra designed to revolutionize your day-to-day operations – and turn your passion for photography into a successful business!
---
Spectra
Standard

Spectra
Professional

Spectra
Enterprise

Includes all the day-to-day features in Spectra Express plus mobile syncing, digital composite templates, additional invoice tools, customization options, and marketing tools. The Standard version is completely upgradeable to Spectra Professional.

All the features in Spectra Standard plus full wedding and social event tracking, school and senior tracking, financial tracking, analysis reporting, advanced marketing tools, and total digital workflow. Spectra Professional is also highly customizable and full of automated features designed to save you time and money.

All the features in Spectra Professional plus the ability to dynamically transfer data between remote studios and a regional or corporate office, providing a tightly integrated solution corporate-wide.


Ideal for:
Growing portrait studios that require additional tools for marketing.
+ Learn more



Ideal for:
Busier portrait studios that need the full range of business management and marketing tools, as well as total digital workflow.
+ Learn more


Ideal for:
Corporate chains, franchises, or studios with two or more locations.
+ Learn more



---