Related Links
+ Spectra Overview
+ Spectra Video Tours
+ Spectra Pricing
+ Buy Now
+ Contact Sales
+ myStratus Features
+ Features by Year
+ What's New - 2020 V1
+ What's New - 2019 V1
+ What's New - 2018 V1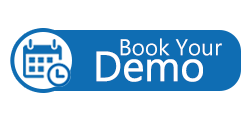 Testimonials
"StudioPlus has proven to be a solid studio program which allows us to present, choose and order, invoice and track our orders from beginning to end. Our employees have found it to be an easy-to-learn and easy-to-use system."
Larry Peters
Peters Photography
London, OH
Spectra Features
Using an older version of StudioPlus Spectra?
+ Compare features by year


Home page

Calendar & scheduling

Client & prospect tracking

Session tracking

Appointment tracking

Social events (weddings)

» Track event participants
» Record other event vendors
» Schedule multiple locations and times
» Create event contracts

Organizations (schools & seniors)

» Bulk scheduling
» Yearbook image selection
» Yearbook CD creation
» Group capture (tethered capture)


Invoicing, estimates & payments

» Invoice for fees, prints, albums, frames, etc.
» Create estimates
» Import invoices
» Sales tax (or VAT/GST for EU, Australia, and Canada)
» Cash, check, and credit card processing
» PCI compliant credit card integration
» EMV compliant credit card processing (US)
» Print session confirmations, invoices, and receipts

Reporting

» Client, session, invoice, and payment list reports
» Analysis and trend reports
» Accounts receivable aging report

Advanced price list tracking

» Item options, enhancements, quantity based discounts
» Promotional items
» Coupon Number Import
» Multiple price lists
» Customer deposit tracking
» Inventory Tracking


Advanced sales tracking

» Employee commissions
» Gift certificates
» Payment plans
» Sales tax reporting
» Custom reports
» Product line reporting
» Dashboard – dynamic reporting & budgeting

Marketing

» SMS texting (SMS fees apply)
» Marketing plans and loyalty reward tracking
» Promotion tracking
» Phone call tracking
» Mailing & account labels
» Form letters – built-in word processing and merge
» Send individual emails
» Send bulk emails
» StudioPlus Mail advanced emailing service (fees apply)


Client Referral Programs

Advanced marketing

» HTML emailing
» Automated triggers

Production tracking & order status reporting

Notifications (internal and external communication tools)
Task management

Digital sales presentations

» Rank, sort, group, and crop images
» Show images in black & white and sepia
» Side-by-side compares and actual image sizes
» Slideshow with music
» Print contact sheets and proof sheets
» Print invoice image detail with thumbnails

Digital imaging tools

» Import images (download, renumber, auto-rotate & archive)
» Create archive CD
» Perfectly Clear® image correcting plug-in (fees apply)
» Organize and pretouch with Lightroom®
» Retouch link with Photoshop®
» Deliver images electronically for client download
» Send images to lab via CD or FTP

Digital image management

Advanced digital workflow

» Composite template designer
» Image rendering

Printing workflow

» StudioPlus Finale render/print server
» 64-Bit rendering engine
» Direct printing
» Printer pools
» Print layouts

Incoming email tracking

Time clock and time sheets

User security permissions

Filters - advanced queries

Data entry validation - required fields

Barcoding for batch processing

Control Center

Mobile device calendar and contact syncing

Translated into multiple languages

Express Digital® Darkroom™ integration*

ProSelect™ integration*

UPS® shipping integration

QuickBooks® Desktop, MYOB®, Simply Accounting integration*

InSpiredByYou.com™ - online gallery & ordering

Spectra OnLocation™ ability

Data sync with corporate office

» Corporate reporting
» Regional reporting
» Centralized administration

Technical support included

» Online chat
» Email support


Phone technical support included

Priority phone technical support included
* StudioPlus cannot guarantee the functionality of third-party software or the compatibility of specific versions of the integrated software.
Pricing
Standard
12-month
payment plan*

Professional
12-month
payment plan*

Enterprise

Single user

$83/mo

$142/mo

$3,695

Two user

$116/mo

$175/mo

$4,095

Five user

$158/mo

$217/mo

$4,595

Ten user

$200/mo

$258/mo

$5,095
* The 12-month payment plan is available for Standard and Professional.

StudioPlus offers a full 30-day money back guarantee from the date of purchase.