What's New in 2019 Volume 1
MORE POWER TO YOU!! New and enhanced features save your valuable time and empower your business' tracking capabilities, along with the power of your automated functions.
+ Release notes for 2019 Volume 1


Spectra 2019 is a free upgrade for existing Spectra users with a current maintenance plan. New to Spectra? Try it free for 30 days!

myStratus 2019 is a free upgrade with your subscription. We will begin updating myStratus accounts soon. You will receive an email with your scheduled conversion date. If you use the myStratus Desktop App, you will be prompted to download the 2019 version the first time you log in after your conversion.
Using an older version of StudioPlus Spectra?
+ Compare features by year
---
Online Payment Portal for myStratus!
An Online Payment Portal, the most requested feature on our User Voice forum, has arrived for myStratus Users! This new feature allows you to email clients a link to view their invoices online in our mobile-friendly portal and pay their outstanding balances instantly. Clients will also have the ability to update any saved payment methods that may have changed.
The portal link is directly integrated on Client and Invoice records and can be automated with the assistance of Triggers!


Note: This feature is available in the U.S. only and requires a TSYS account.
---
Credit Card Processing with myStratus Mobile! - Coming Soon!
With the 2018 introduction of TSYS's (FKA Cayan) Genius Mini Device, we're excited to announce our latest integration – allowing you to process client credit cards directly from the myStratus Mobile app!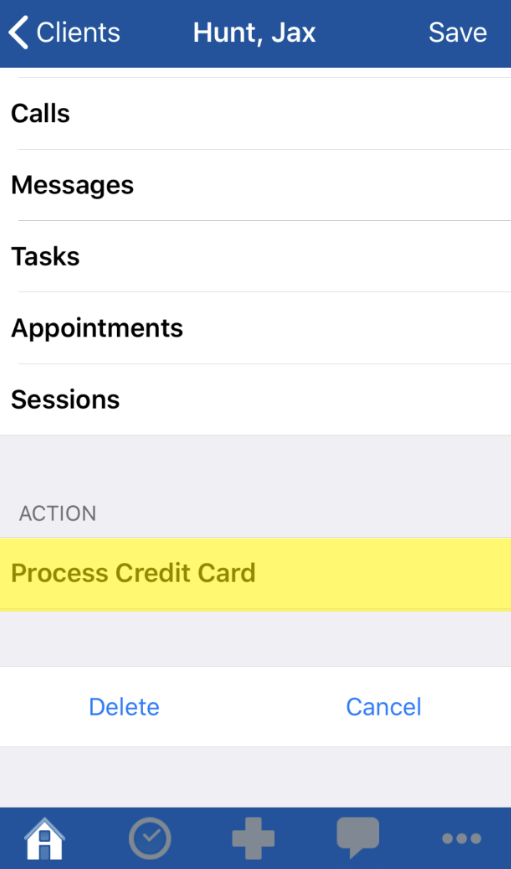 *Note, this feature requires a TSYS account and the Genius Mini Device.

---
Net Promoter Scores!
Net Promoter Score®, or NPS®, measures customer experience and predicts business growth! This proven metric has transformed the business world and now provides the core measurement for customer relationship management (CRM) programs worldwide. An NPS score uses the answer to a key question, using a 0-10 scale: How likely is it that you would recommend [Your Company Name] to a friend or colleague?

You can now use myStratus to gather this valuable key measurement of your customers' overall perception of your company, and because NPS is a leading indicator of your future growth, you'll quickly find it to be one of the most valuable tools in myStratus!

A new merge field in the HTML Email Builder allows you to automatically insert this survey in an email. Once a client answers, they'll be re-directed online where they can also provide additional feedback. All NPS ratings are viewable from the respective client and session records.


---
myStratus Maps Add-on for myStratus!
Additional Pricing Applies

A new add-on is available to myStratus users called myStratus Maps! We've integrated with Bing Maps to give you a look at the big picture for where your clients are located. Choose to view where your clients are more concentrated as well as display a breakdown of Zip Codes and Client address'. All this in-depth information can be viewed directly from your Client's hub when the add-on is activated.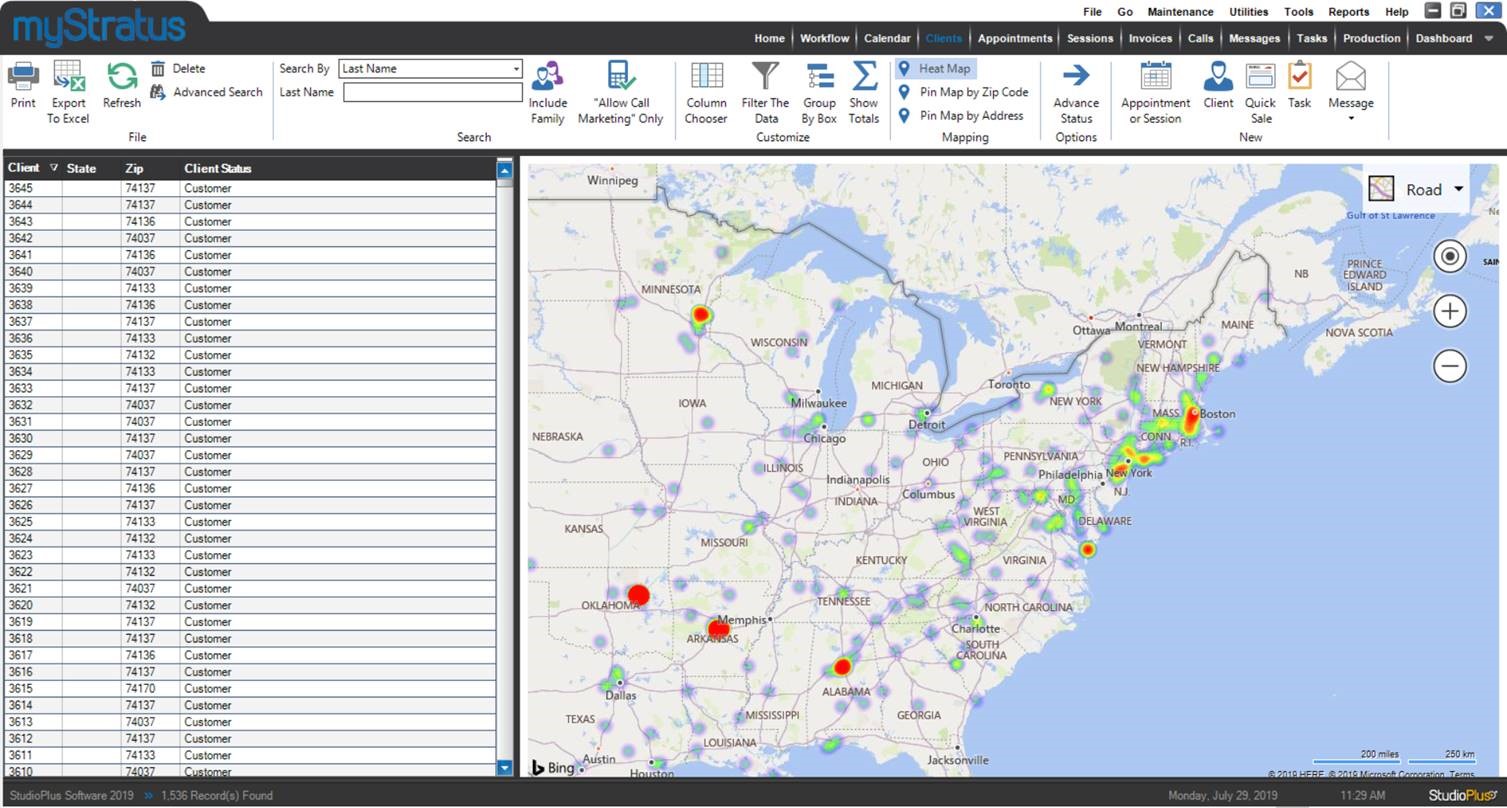 ---
Online Booking Enhancements!
Our annual goal is to introduce new features to our myStratus online booking portal to make it even more accessible!

Now clients can enter your promotion codes online. Simply create your desired Price List coupon and add it to the Session Type available online. Clients can enter the item's identifier (AKA the Promo Code) online to get the discount!

Session and Appointment Types are also able to bypass the Session Selection page online. Simply visit the maintenance menu for the type you're using to access the custom URL!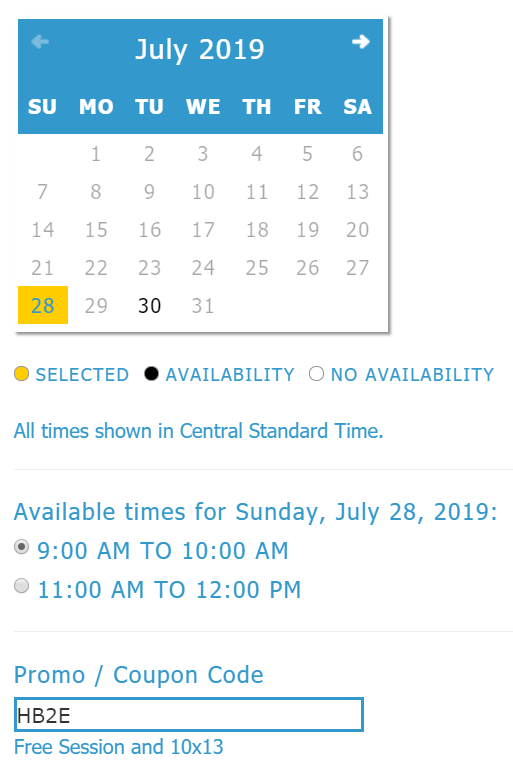 ---
New Web Forms!
Invoicing is accessible as a web form type in myStratus! This means clients can access their invoice information from the comfort of their own home.

Build a customized order contract that includes the exact details of your client's order.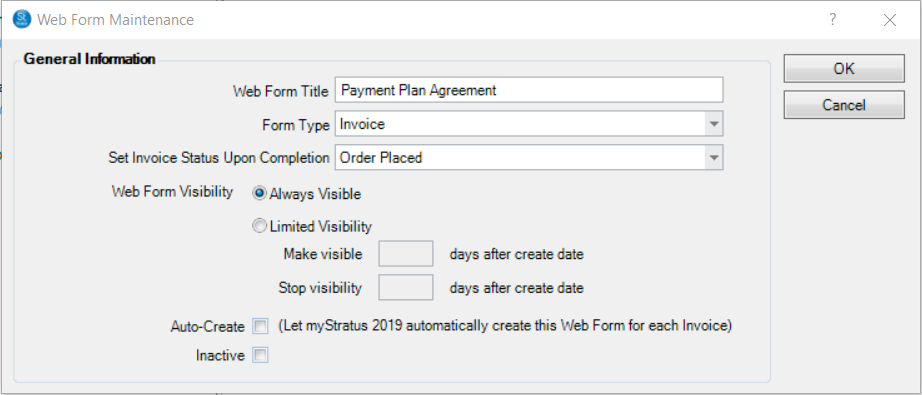 ---
New Payment Plan Communications!
Payment Plans - one of the most critical business practices you can implement. Some new automation features in myStratus allow you to automatically create and email/text a web form to your client when a payment plan has been created so they can confirm their details.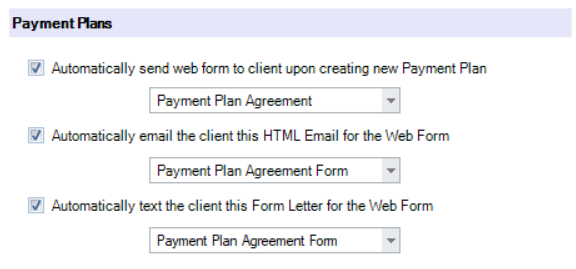 ---
New Client Marketing Checkboxes!
Global privacy laws continue to change and we're adapting to make client marketing even more accessible and more secure. Marketing no longer follows an "Opt. Out" mindset; instead, your clients are offered ways to "Opt. In" with new Allow Marketing checkboxes.

As part of this enhancement, the old "Do Not Market" and "Do Not Call" checkboxes have been removed from client records.

"But what about my existing clients?"

Not to worry! The 2019 upgrade automatically takes your previous "Do Not Market" settings and translates them to match our new "Allow Marketing" options.



---
Gift Certificate Enhancements!
Gift Certificates also offer new features, including the capability to generate a completely random number to a newly created gift certificate – on top of its past ability to assign a sequential number. Plus, you may also set the software to automatically send an email to the client when they initially pay for their Gift Certificate. This email can include all necessary information including the certificate's number and expiration date.
---
Goodies Galore!
In addition to the enhancements listed above, here are several more enhancements in 2019 Volume 1, many coming direct from your StudioPlus UserVoice recommendations:
| | |
| --- | --- |
| | Best Promotion Calculator – A new calculation option is available for items on invoices. When activated, the system will automatically check all listed Promotional items on an invoice to find the best deal for the client. |
| | Cayan Credit Card processing – With TSYS's recent acquisition of Cayan, Spectra/myStratus have been updated to display the new TSYS branding instead of Cayan. |
| | Client records – The Invoice tab of Client records will now display a green dot if all the client's invoices are paid in full. |
| | Image Detail – A new option is available in the Company Preferences to not print individual images on the Image Detail if they're also being used in a Composite Template. |
| | Search By Options – The Search By feature in the Clients Hub is now able to search via Lead Source. |
| | Dashboard – Session and Appointment based Data Types in the Dashboard gives the option to Group By "Hour of Day". |
| | Invoice Labels – A new Client Labels pop-up menu for Session, Bill-to, and Shipping labels is included in Invoice records. |
| | Time Slots - User and Resource columns now available in Time Slot maintenance |
| | Client Import Wizard - A new ability to Update Existing Client Records based on Main Phone Number in Client Import Wizard. |
| » | Client Birthdays – 12 new Filters have been automatically added, called "Birthdays in *Month*", to create a list of client's birthdays for each month. |
| » | Price List Items - Replaceable Price List Items grant the ability to require an item be replaced. |
| » | Today's Snapshot - LYTD data has been added to Today's Snapshot tile on Home page. LYTD means Last Year-To-Date, which allows you to get an immediate comparison how you are doing this Year-To-Date versus last year for the same period. |
| » | Notes – All Notes tabs give you the ability to change font style and size. |
| » | Advanced Search – New ability to search by all client Phone Numbers in Advanced Search form. |
| » | Global Payments - Additional compliance in Global Payments integration for Strong Customer Authentication (SCA) in Europe. |
| » | Time Stamps – Now set Time Stamps to follow a global internet time instead of the computer's local time. Using this feature bypasses the local computer clock, which can be different from computer to computer, and uses a centralized Internet-based clock so all time-stamps are consistent and accurate. Using this feature, also prevents a user from manually changing their computer time to fraudulently stamping in an inaccurate timestamp in the notes. |
---
Learn More
For a complete list of new features* and enhancements in the 2019 versions of Spectra and myStratus, read the release notes.

* Not all features are available in every edition of StudioPlus Spectra/myStratus. Check the comparison charts below to see which features are offered in each edition.
+ Compare features - Spectra
+ Compare features - myStratus

To find out more about how to take advantage of these powerful new features, call StudioPlus Software at 888.862.4868 or email Sales@StudioPlusSoftware.com.