What's New in 2016 Volume 2
Our new and enhanced features will save valuable time, and empower your automated functions, along with providing even more flexibility in tracking results and issuing promotional items.
Leading the way are improvements to our big time saver elements. We've included multiple new enhancements to our Online Booking feature while. Perfectly Clear has been augmented with an awesome new set of presets and tools. Webforms can now be used as a Contact Us page. Plus additional miscellaneous enhancements all across the software.
+ Release notes for 2016 Volume 2
+ Release notes for 2016 Volume 1

Spectra 2016 is a free upgrade for existing Spectra users with a current maintenance plan. New to Spectra? Try it free for 30 days!

myStratus 2016 is a free upgrade with your subscription. We will begin updating myStratus accounts April ?. You will receive an email with your scheduled conversion date. If you use the myStratus Desktop App, you will be prompted to download the 2016 version the first time you log in after your conversion.
Using an older version of StudioPlus Spectra?
+ Compare features by year
---
New Perfectly Clear Features!
Want to save time and energy retouching? Our Perfectly Clear feature is now enhanced to add even more Automatic Retouching tools. Save precious time by utilizing the most powerful options available. Imagine, only having to retouch the most severe images— let the software handle the rest!
We've added more presets and tools to our Perfectly Clear integration, including:
Skin Smoothing
Sharpening
Skin Tone
Teeth Whitening
Face Contouring
Blemish Removal
Shine Removal
+
Additional charges apply for the
Perfectly Clear
plug-in.
---
Online Booking 2.0
Note: This feature is available in myStratus only.
So many new features have been added that we should really call this Online Booking 2.0. Online Booking is much more automatic, significantly reducing the effort it takes to set up and control Online Booking. You also have many more options to control your online booking experience. Make it match whatever look you want! Completely integrated, and designed with photography studios in mind, our Online Booking Tool should be your first choice for online booking.
Book Appointments online as well as Sessions. For example: You can now book Sales Consultation Appointments online.
A new ability allows your clients to cancel or reschedule Sessions/Appointments online.

a. Add these options as links to HTML emails to send to your clients.
b. Session and Appointment statuses may also be advanced automatically, based on cancellations or reschedules.
Create Time Slots in bulk using our Bulk Time Slot Creator, enabling you to add time slots much faster.
To promote efficiency, a new ability to auto create Scheduling Time Slots has been added. This is a new Control Center job, running once a week to create a week's worth of time slots. In combination with the Bulk Time Slot Creator, time slots will be very easy to automate and add.
The software automatically recreates a Time Slot if the Appointment/Session gets canceled or rescheduled. So if a client does cancel or reschedule, their time slot is automatically added back to the Calendar, allowing another client to book in that slot.
Now you have the option of hiding Time Slots on your Calendar with a toggle button.
Make fields either required--or hidden if you don't desire to track a certain field.
More fields have been added online to enhance your tracking capabilities.
Include lead sources and session promotions online for additional tracking.
We've added more customization options to your Online Booking tool, including changing Button Colors and Fonts for the Next and Back buttons
You can prevent a client from booking a Session or Appointment on today's date or a certain number of days before a desired date.
Now you can also prevent a client from cancelling a Session or Appointment on today's date or a certain number of days before the session/appointment date.
A new feature's been added to prevent a client from rescheduling a Session or Appointment on today's date or a certain number of days before the Session/Appointment date.
Make your Clients login with credentials instead of creating new clients online.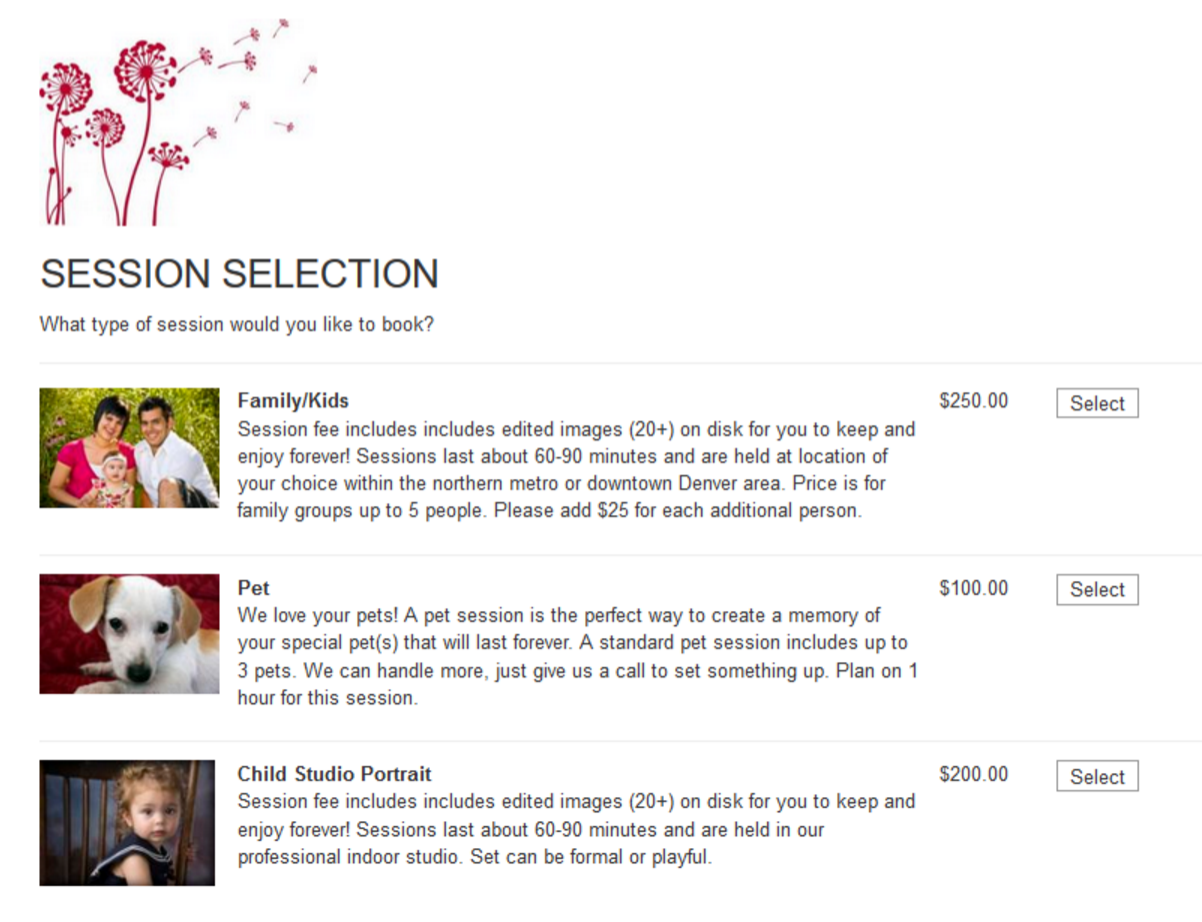 ---
Web Form Changes
Note: This feature is available in myStratus only.
Web Forms have also been updated.
You can now create forms for your clients to fill out online! Design questionnaires, contracts, contact information forms, feedback forms, and more! You can link fields on your forms to actual fields in your Stratus database, creating a direct link to your database. That means information from your database can be displayed on the client's form. It also means your database will be immediately updated with any changes when the client submits a form! Web forms can be based on clients or sessions.
| | |
| --- | --- |
| | Customize your Web Form's appearance to better match your website or brand through our new Web Form Preferences form. |
| | Embed a Web Form Link on your website to get new leads. Generally used as a Contact Us page. |
| | Web Form Merge Fields have been added, allowing you to include a link to your Web Forms within an HTML email or Form Letter. |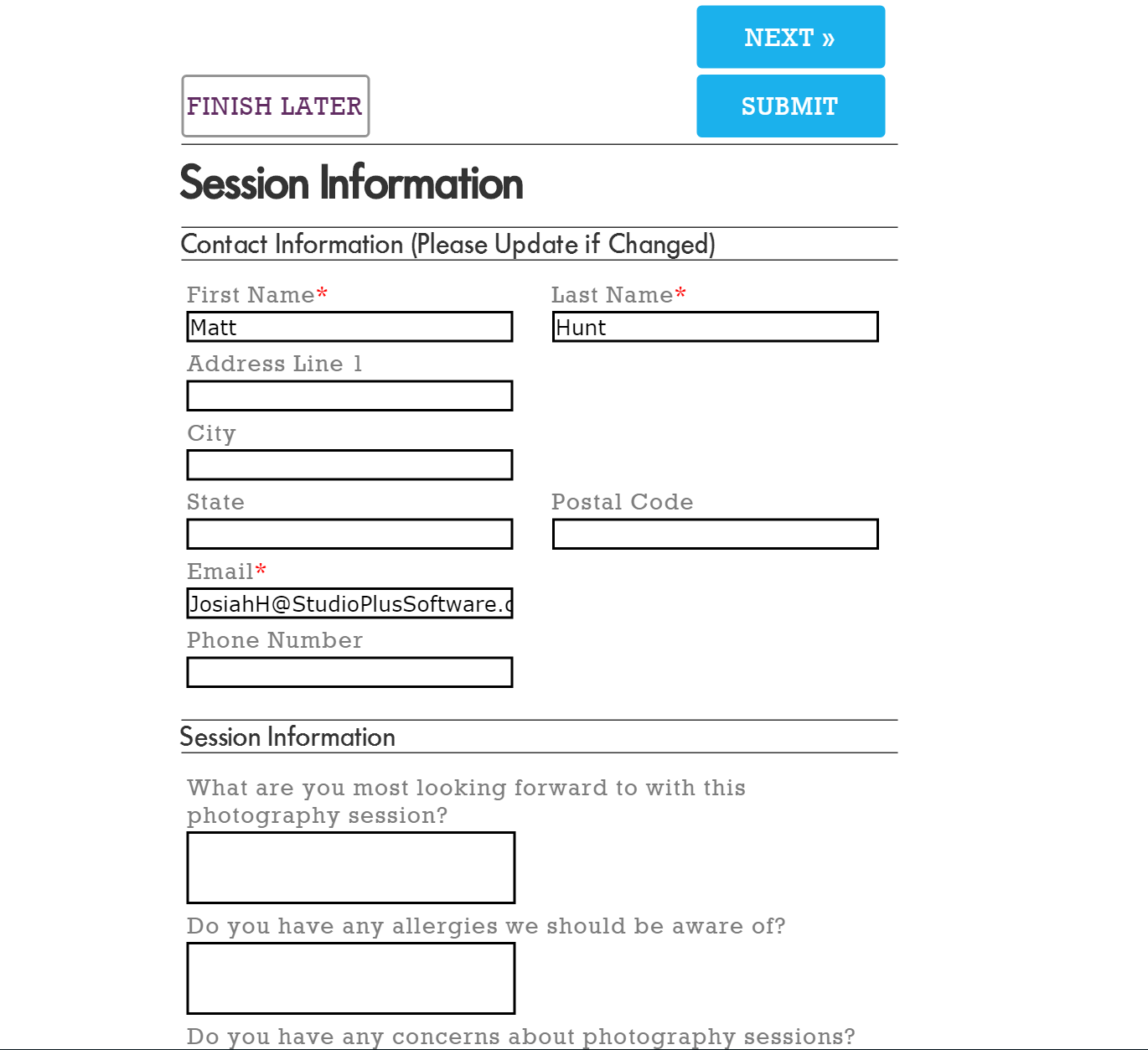 ---
Custom Lists
For each enhanced custom text field, you now have the ability to convert it into a drop down pick list instead of a normal text field.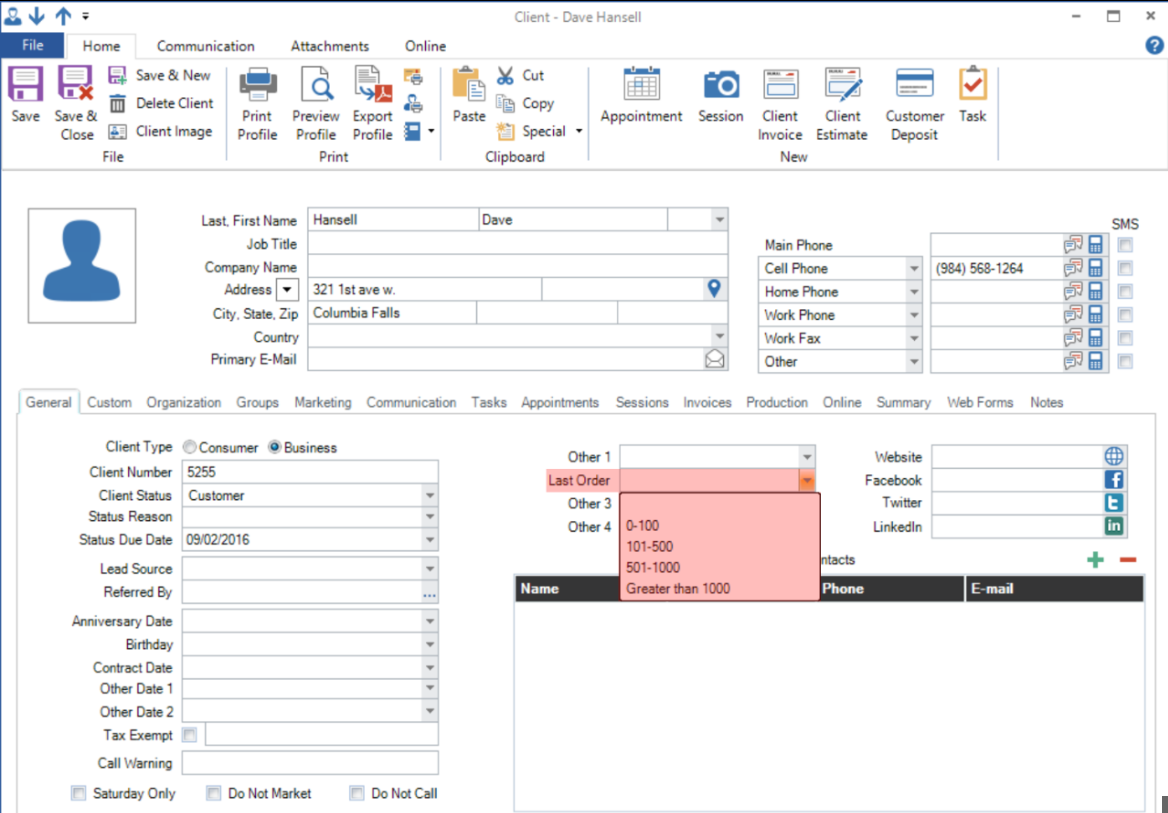 + More about Custom Labels and Lists
---
Cash Drawer Reconciliation
A new Cash Reconciliation form simplifies the process of counting cash in the Cash Drawer at the beginning or end of a day.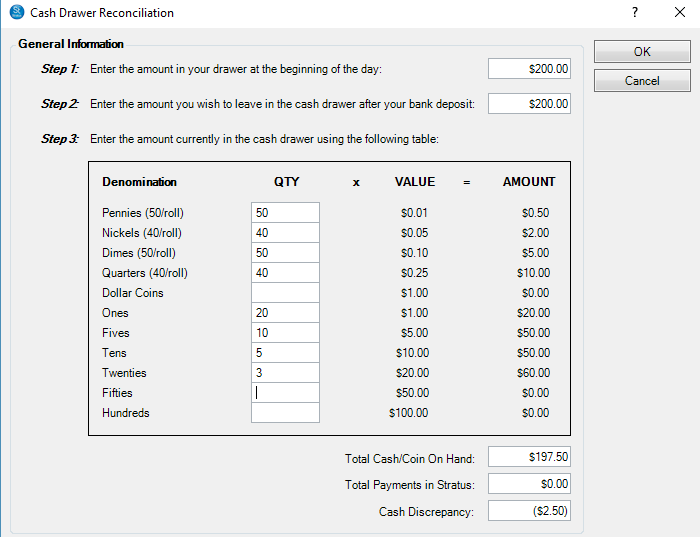 + More about Cash Drawer Reconciliation
---
Price List
Price List Promotional Items- A new Price List Promotion feature has been added, allowing you to make Promotional Items not combinable with any other offer.

Promotional Types - We've added two new Promotional Types for Price List items:

a. Dollar Amount Off Per Item. For example: a coupon giving $2 off each 8x10.
b. A new Combination Promotional Type. For example: you can now combine multiple Promotional Items, such as 10% off your entire order AND $2 off each 8x10.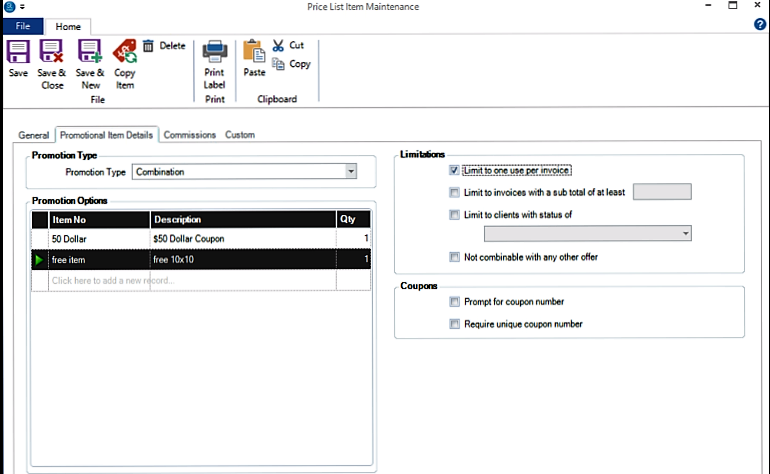 + More about Coupons or Promotional Items
---
Other Goodies!
Here are a additional enhancements from 2016 vol2:
| | |
| --- | --- |
| | A new ability allows you and your staff to view Departments on your Calendar. When chosen, it will auto select all user's Calendars from that department. |
| | Another new ability allows you to move image layers, like a PNG overlay, with composites on the fly in front of a client. |
| | You can now choose a new Session Number Configuration: last name and a random number. |
| | You can track Reprint Reasons for Rendering. Now, when reprinting an image from an invoice, the user can be prompted to enter a reason why. |
| | We've added a new option to Triggers, allowing you to include or exclude cancelled appointments or sessions. |
| | Client Import - SMS Checkboxes have been added to the Client Import, allowing you to import those fields from a csv or xls file. |
---
Learn More
For a complete list of new features* and enhancements in the 2016 versions of Spectra and myStratus, read the release notes.

* Not all features are available in every edition of StudioPlus Spectra/myStratus. Check the comparison charts below to see which features are offered in each edition.
+ Compare features - Spectra
+ Compare features - myStratus

To find out more about how to take advantage of these powerful new features, call StudioPlus Software at 888.862.4868 or email Sales@StudioPlusSoftware.com.