What's New in 2020 Volume 1
MORE POWER TO YOU!! New and enhanced features save your valuable time and empower your business' tracking capabilities, along with the power of your automated functions.
+ Release notes for 2020 Volume 1


Spectra 2020 is a free upgrade for existing Spectra users with a current maintenance plan. New to Spectra? Try it free for 30 days!

myStratus 2020 is a free upgrade with your subscription. We will begin updating myStratus accounts soon. You will receive an email with your scheduled conversion date. If you use the myStratus Desktop App, you will be prompted to download the 2020 version the first time you log in after your conversion.
Using an older version of StudioPlus Spectra?
+ Compare features by year
---
Net Promoter Scores for SMS!
Expanding on the introduction of Net Promoter Scores back in 2019, we're introducing Net Promoter Score SMS Triggers! When building a new trigger, a new option is available to automatically send a special NPS SMS trigger. This trigger can be customized to ask how likely the client is to recommend your business (Scale of 1-10). If they respond, you can optionally send an auto response to gather more feedback. The text messages automatically populate in the NPS section on a Session record.

As a reminder, Net Promoter Score®, or NPS®, measures customer experience and predicts business growth! This proven metric has transformed the business world and now provides the core measurement for customer relationship management (CRM) programs worldwide. An NPS score uses the answer to a key question, using a 0-10 scale: How likely is it that you would recommend [Your Company Name] to a friend or colleague?

This new feature should greatly increase your client feedback. During Beta testing, our users saw an average of at least 5% increase in responses from clients as compared to sending Net Promoter Ratings via email.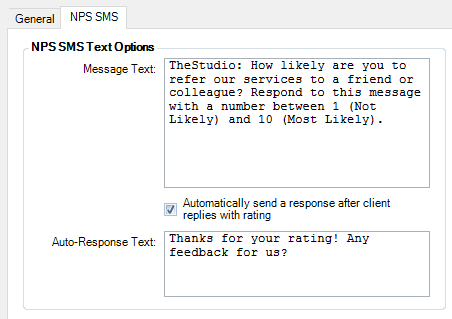 Note: This feature requires the SMS add-on
---
Preferences Wizard Update!
When using myStratus or Spectra for the first time, we give you a Preferences Wizard to get the software up and running with the essential settings. Now, we've updated the Preferences Wizard with a new list of settings you can edit to set your studio up to achieve its maximum potential.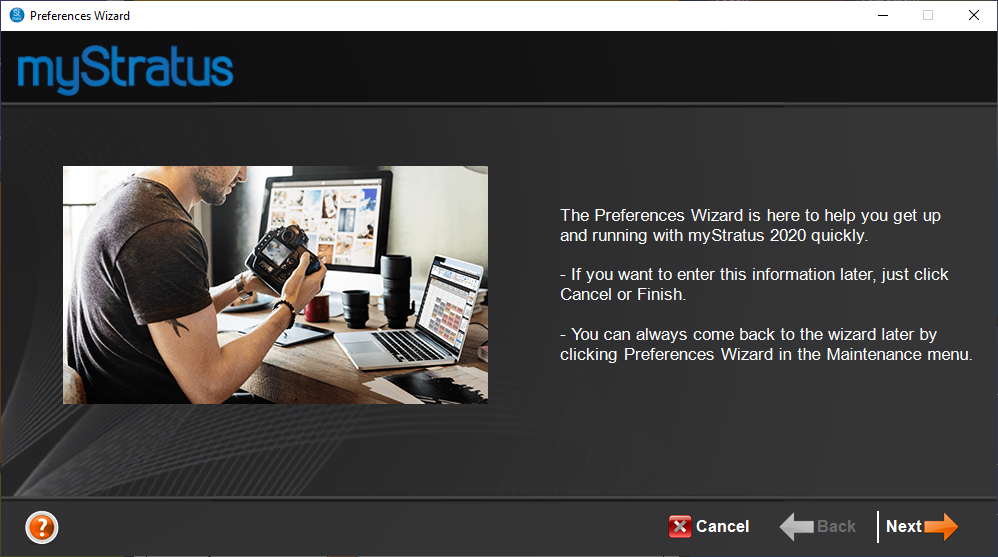 ---
Report Subscriptions!
Our robust reporting is now even more accessible with the addition of Report Subscriptions to myStratus. For those reports you check regularly to learn how your business is changing over time, you've been given the ability to automatically have the report emailed to you daily, weekly, or even monthly. Get your weekly Time Sheet reports, monthly Sales tax reports, and even your own custom Dashboard Reports in your inbox at just the right time. Let us take care of getting the important figures to you!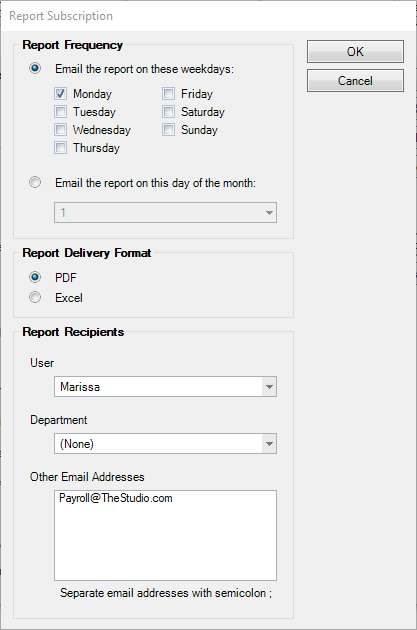 ---
Multilingual Online Booking!
For added support to our international customers, we've added new multilingual options to our online booking tool in myStratus! In previous versions, we supported English, French, German, and Spanish. In the new 2020 version, we've added support for Dutch, Danish, Italian, Swedish, and Norwegian translations. The online booking portal will automatically match the translation of your Locale settings in the Company Preferences, or you can override the language by adding the country code to your booking portal URL.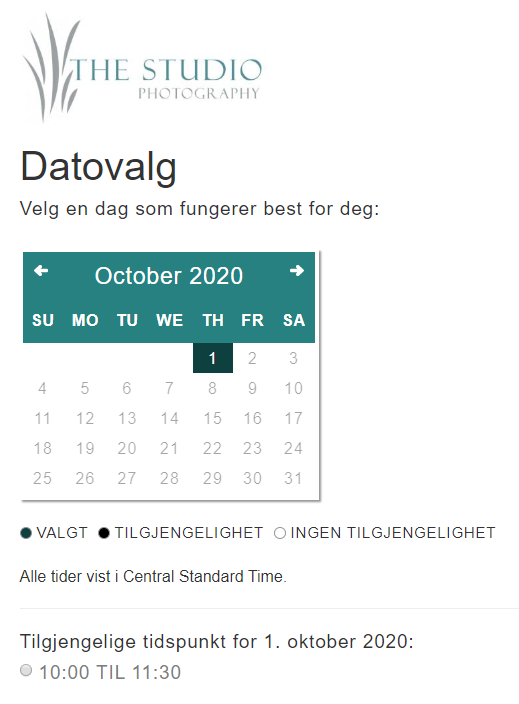 ---
Online Booking Enhancements!
For all our in-home photographers, our online booking tool now gives you the ability to display a client's home address for the location of their photoshoot when they complete their booking.
The Online Booking portal is now even more customizable with the new ability to display any web-safe font on your portal.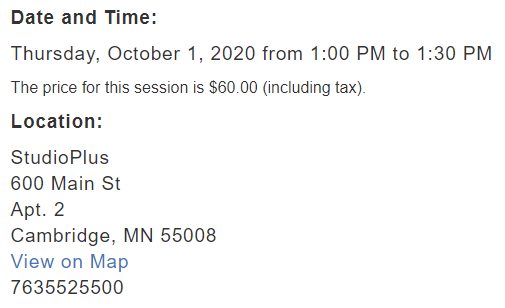 ---
Trigger Enhancement!
A new option is available in Trigger options to send both an email and SMS message – allowing you to send two communications using one trigger.

Note: this feature requires the SMS Add-on

---
SMS Clients!
When sending an SMS to a phone number not already in your system, we've added a setting to automatically have the software create a new client record to keep all communications with this number together.

Note: This feature requires the SMS add-on

---
Coming Soon!
Added necessary back-end infrastructure to support upcoming, brand-new InspiredByYou.com website!!!!

---
Learn More
For a complete list of new features* and enhancements in the 2020 versions of Spectra and myStratus, read the release notes.

* Not all features are available in every edition of StudioPlus Spectra/myStratus. Check the comparison charts below to see which features are offered in each edition.
+ Compare features - Spectra
+ Compare features - myStratus

To find out more about how to take advantage of these powerful new features, call StudioPlus Software at 888.862.4868 or email Sales@StudioPlusSoftware.com.